Tom Sahara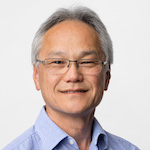 Media Technologist and Advisor; SVG, Content Security Work Group, Co-Chair
Tom Sahara is a seasoned technical operations executive with decades of extensive experience in live production. His capacity for managing complex technical projects and developing reliable support organizations for mission critical operations has established Sahara as an industry stalwart. Sahara serves on several industry advisory boards and maintains strong connections to the industry as a media technologist and advisor.
Previously, Sahara was the vice president of operations and technology for Turner Sports where he oversaw the studio and remote broadcast facilities for Turner Sport's live event and online properties. A 21 year Turner veteran, he managed all technical systems for the Goodwill Games, the transition from SDTV to HDTV with 5.1 surround sound, and the relocation of NBATV from Secaucus to Atlanta. Sahara also led the development of multi-camera live streaming and live VR productions. He played a key role in Turner's production collaboration with CBS Sports on events like March Madness and the PGA Championships including covering selected games of the 2019 March Madness Tournament in 1080p HDR.
Prior to joining Turner, Sahara served as a transmission manager for the 1994 World Cup and as a senior technical manager for the 1996 Atlanta Olympics. He also managed the host technical operations of various venues of the 2000 Sydney Summer Games and 2002 Salt Lake City Winter Games.
Sahara served as Chairman of the DTV Audio Group from 2012-2015 and in 2014, he was appointed to the Board of the SPSG. Sahara was also appointed to chairman of the SVG Advisory Board from 2013 to 2018.
Featured in: Monday General Sessions: The Future of Live Production