Duncan East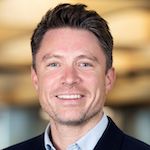 Sky Sports, Head of Directors and Creative
Duncan East has been at Sky Sports since 2002 where he joined as an assistant producer working on the Football League. He previously worked at Input Media, API TV, and ITV Sport, working on two World Cups and two European Championships as a production junior and assistant producer.
In East's time at Sky Sports, he has been an assistant producer and associate producer on the football production team working on the Premier League and the Champions League.
East officially became a director for Sky Sports in 2008 and went on to direct their main football presentation output, as well as other sports for eight years before becoming head of directors in 2016.
His role has evolved to include their creative output side of things which makes his title head of directors and creative. This includes on-screen creative, studios, sets, innovation, graphics, music, and wardrobe.
Featured in: Tuesday General Sessions: State of the Industry